Step 1. Enable the Windows Feature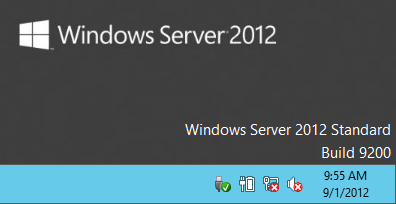 To enable wireless we first have to enable the feature, to do that right-click on start (or use Server Manager) and select Programs and Features.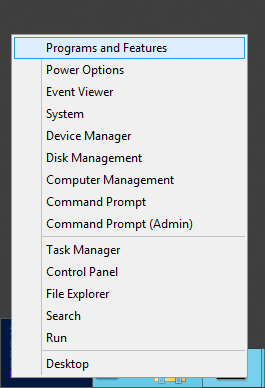 The Programs and Features window appears, click on Turn Windows Features On or Off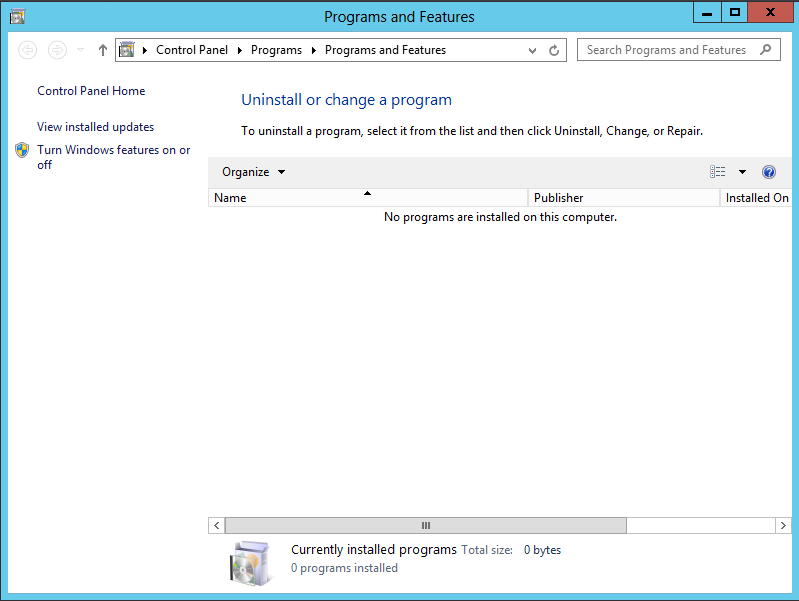 the Add Roles and Features Wizard appears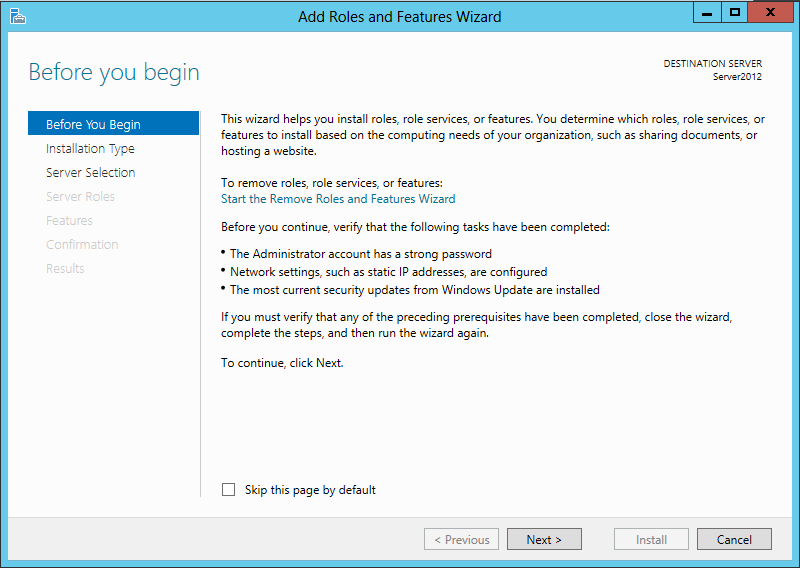 Click next, for Installation type, choose Role-Based or features-based installation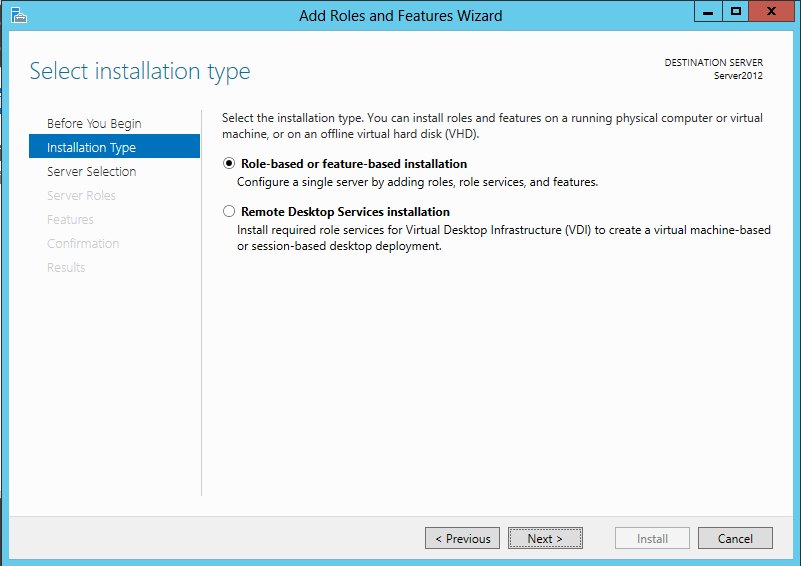 Select your destination server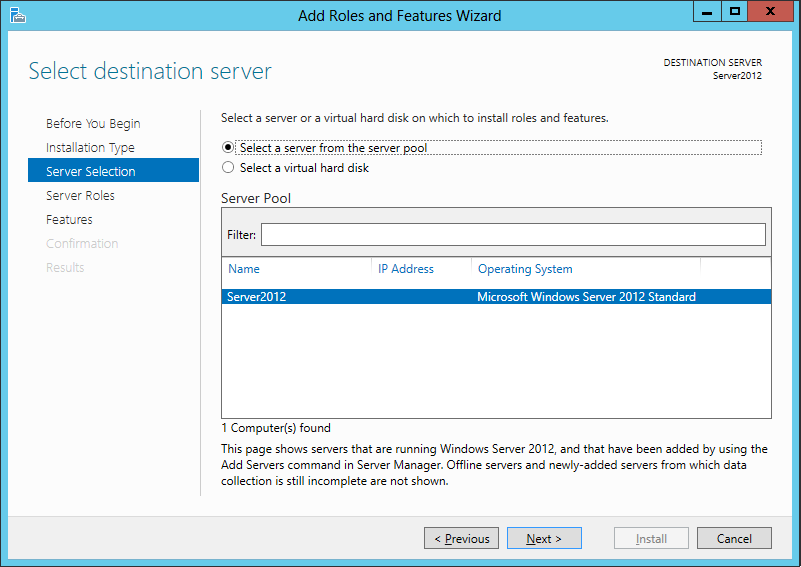 we are not selecting any roles so click next on the select server roles screen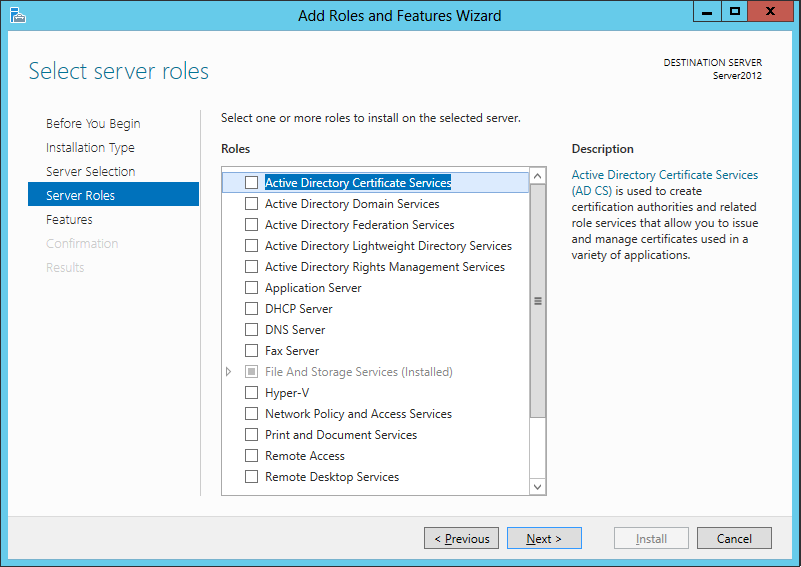 on the Select Features screen scroll down to Wireless LAN service, select it.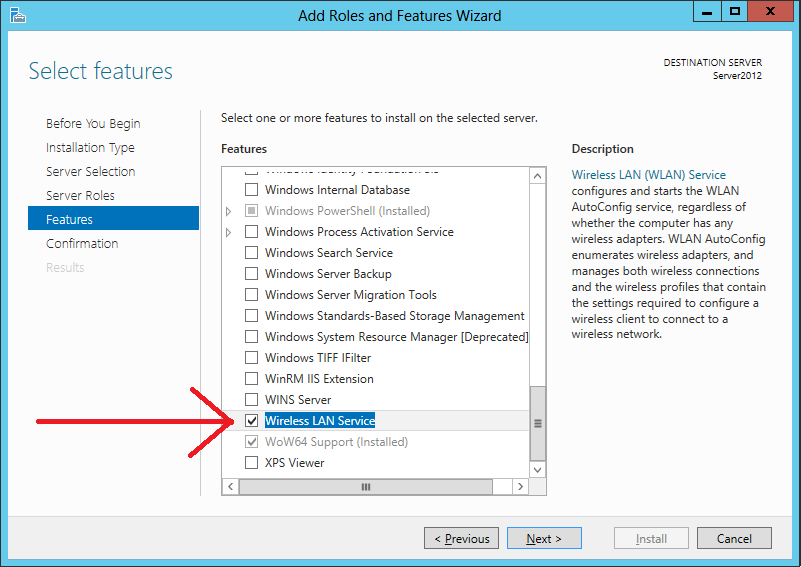 save and close  anything you were working on and select restart the destination computer automatically and then click Install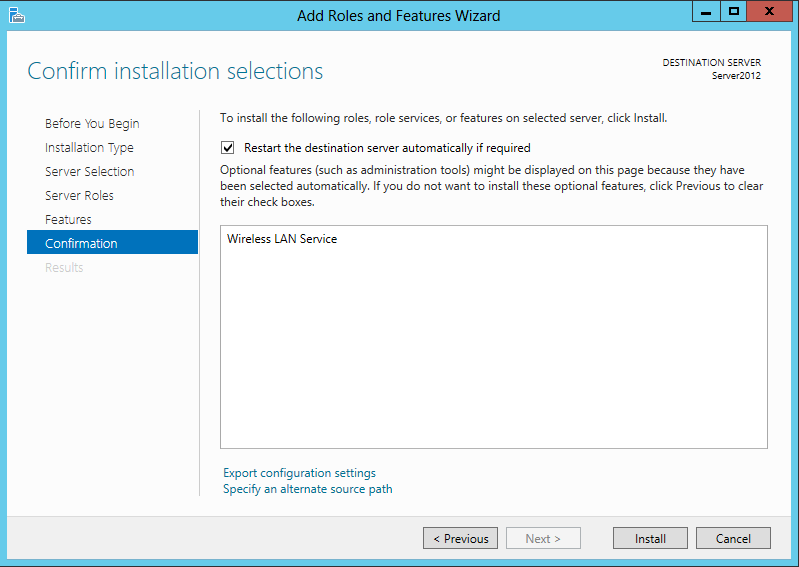 after the reboot you'll be informed of the installation status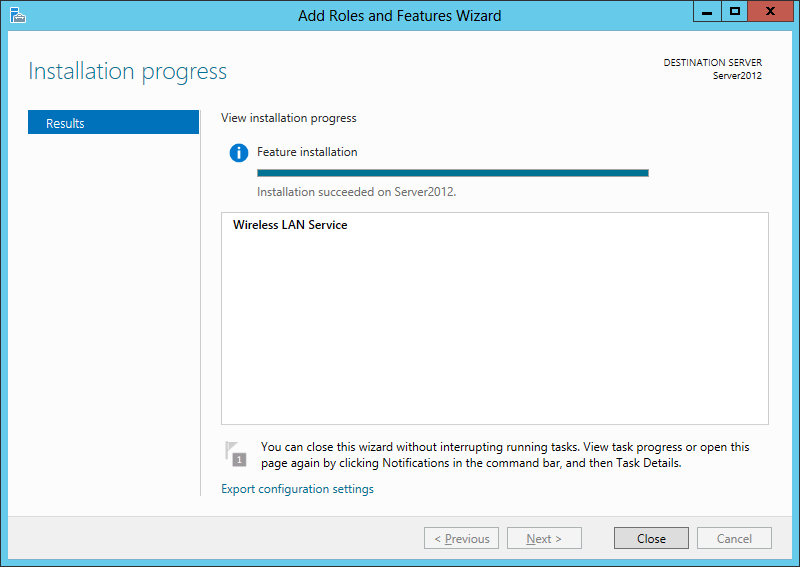 Close the Wizard
Step 2. Update your wireless drivers (optional)
You may or may not have to update your wireless drivers, if the network icon still does not allow you to connect to wireless after adding the feature, then you probably need wireless drivers even if your wireless NIC is displayed properly in Device Manager. To update your wireless driver right-click on the start menu, choose Device manager and locate your network card in the device manager. Choose Update Driver software.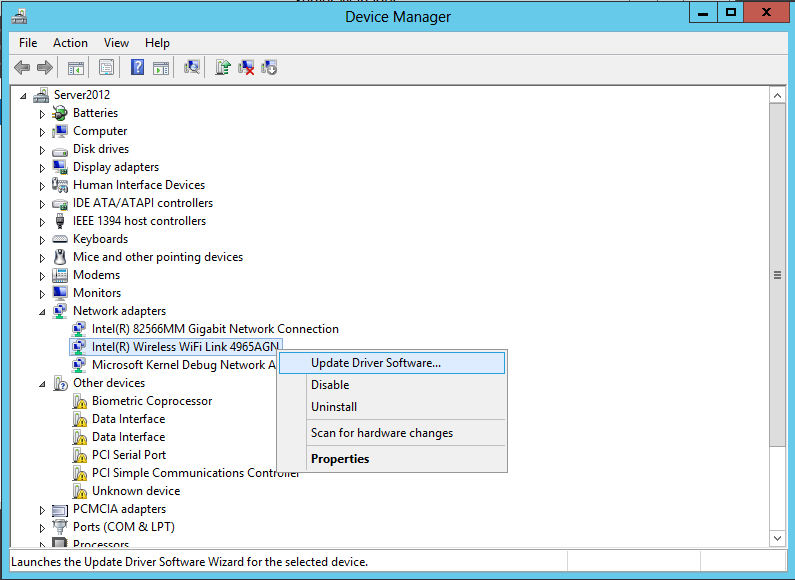 Choose browse my computer for driver software (make sure to have copied the drivers to a folder somewhere you can access, like c: or a usb key)
point the wizard to the location where you have copied the drivers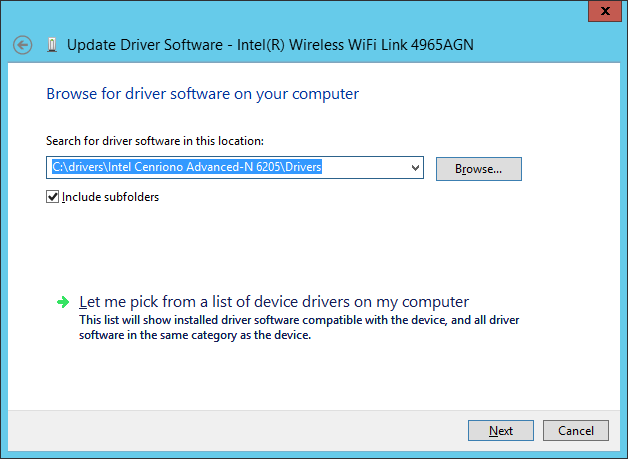 the drivers get installed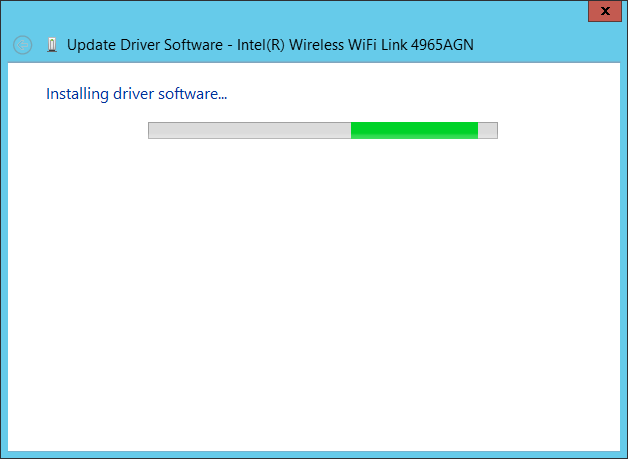 once done close the wizard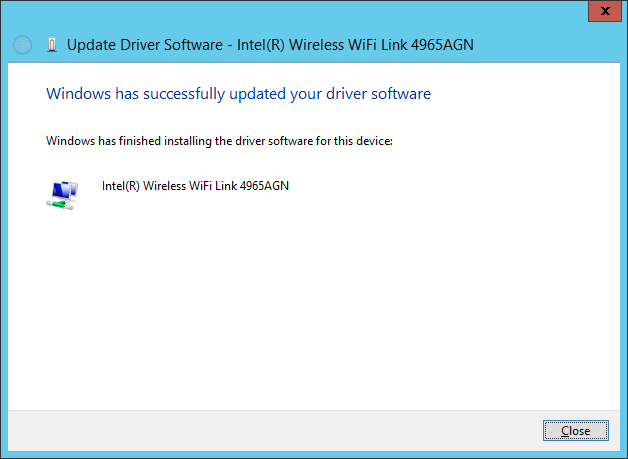 Warning
The computer must be restarted to complete the installation of the Wireless LAN Service. Regardless of whether you select the option to automatically restart the computer after adding the Wireless LAN Service, or you manually restart the computer after adding the wireless LAN service, after the computer restarts, the Wireless LAN Service (WLAN AutoConfig) does not automatically start. You can verify this behavior as follows:
In Network Connections, the Wireless Adapter (named Wi-Fi by default), is disabled.
In the Services console [Control Panel\All Control Panel Items\Administrative Tools\Services], the WLAN AutoConfig service startup type is Automatic, however the status does not indicate the service is running.
In the Notification Area, Clicking on the Network Connections icon opens a list of networks, but the heading Wi-Fi is not listed, and no wireless network are detected.
You can start the WLAN AutoConfig service, and resolve the service startup configuration in one of two ways:
Manually restart the computer again.
In the Services console [ Control Panel\All Control Panel Items\Administrative Tools\Services], double click WLAN AutoConfig, click Start, and then click OK.